What do you do with a film degree? We reached out to some recent alumni to get the answers.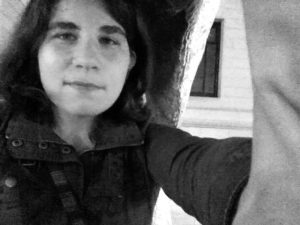 It's kind of amazing how well the film major has served me in aggressively not making movies. After flailing my way through various internships and discovering with almost scientific precision all the creative work I don't like doing, I've spent the past four years in New York, working with fellow '12 alum Zach Valenti and my perennial presentation group partner Gabriel Urbina ('13) making podcasts. First and most notably among these is a sprawling sci-fi audio drama called Wolf 359. It was nominated for a Webby (!), is hilariously still getting nominated for awards in the fiction podcasting community, and has hit over 8.5 million downloads to date. We got the project off the ground and had the great pleasure of working almost entirely with Wes alums on the show, including fellow film majors Noah Masur ('15) and Julian Silver ('12). The show's led to all kinds of strange and wonderful things: pretty much daily fan-art, some incredible writing and teaching opportunities, and a really fulfilling sense of collegiality with some of the unspeakably cool creators working in audio right now. The major prepared me for how to collaborate well and tackle storytelling challenges with clear intentionality, but definitely not how to deal with someone getting words I wrote tattooed on their body; it's been wild.
This year, though, I've been working with Zach and Gabriel to develop short, medium, and long-term projects, in audio and also not, and doing a little film writing of my own as well. Most notably there, I think, I had a piece published on Bright Wall/Dark Room on Only Angels Have Wings and the many ways in which Cary Grant is an ass (criticism is also wild). We just launched a foray into nonfiction podcasts with a storytelling game show called No Bad Ideas and that's been a fun experiment thus far. So the two words I think describe my life after the film major are unexpected and busy. Still learning how to balance creative work with the business of day jobs, not undercharging for freelance projects, and just living in NYC, and I have a lot more grey hairs to show for it, but the ways in which the major rewired my brain have proved manifold and immensely useful. Even more than that, though, film folks working in creative industries and also not have been the collaborators/emotional supports that have helped me get work out there and just some of the most meaningful friendships I've had.