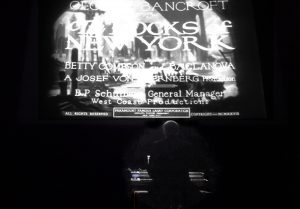 Well, it's over! We started courses on Monday and already the Summer seems lightyears away. Not that Middletown has suddenly turned autumnal, we've had a sweltering week, but on the syllabus, in the classrooms, and here on our BLOG it is definitely fall. After a brief August hiatus, the CFILM social media team are back and ready to share. If all goes according to plan, you can check in here for bi-weekly blog entries, bi-monthly Podcasts, and a regular feed of nonsense (umm, vitally important intellectual exchange) on Facebook and Instagram.
If you've been monitoring the Instagram feed (or following the trades), you already know that CFILM started this school year with the distinction of being ranked #9 on the Hollywood Reporter's Top 25 American Film Schools.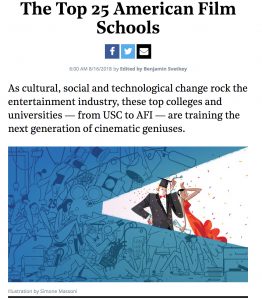 The first 8 schools are big fish on the West and East coasts, all with graduate programs in filmmaking. It's a true testament to our alumni and to the little program that Jeanine Basinger founded in the early 1970s that CFILM manages to make a showing year after year. We are the only exclusively undergraduate program to make the rankings, and the only liberal arts institution on the list. CFILM punches above its weight! More accurately, we focus on what we've always done and are happy that someone agrees it is special.
What we've always done is to take cinema seriously as an artform best understood from the perspective of the filmmaker. Studying and making go hand in hand. Sadia Shepard's course FILM 104 Documentary Filmmaking: An Introduction to Project Learning exemplifies this philosophy.Shepard ('97), a novelist, filmmaker, and documentarian, returns to campus each fall to initiate students into the history and practice of non-fiction storytelling.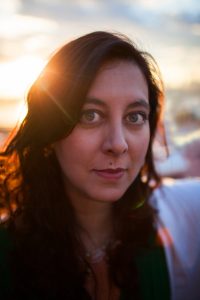 Her students produce, shoot, and edit short documentaries about Middletown and the surrounding community, which we screen for the public at The Buttonwood Tree arts center on Main Street. These movies show Wesleyan students at their best: creative, engaged, and compelling. Our first podcast of the season will feature an interview with Shepard and her students recorded at last year's screening. Based on the course's success, and student demand for it, we've added a second section this year.
I am once again teaching our gateway course FILM 307 The Language of Hollywood, which for many students is their first college film class. This week we went to cinematic extremes. We started on Tuesday with a thunderous showing of Ryan Coogler's Creed (hence the boxing analogy above) to a packed (and rather warm) house. On Thursday we welcomed silent film composer and historian Ben Model who accompanied von Sternberg's Docks of New York on his unique theater-organ emulator.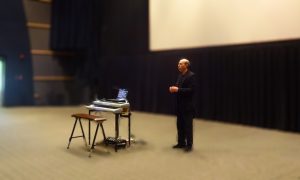 The cinema reverberated with Model's original score and we felt what it was like to go to the movies in 1928. We will spend the rest of the semester studying how movies made between Docks and Creed manage move audiences with image and sound.  Ben will return in the spring to teach a whole course on silent film, and he will provide live accompaniment for every movie. For now, though, we have an exciting fall ahead of us.