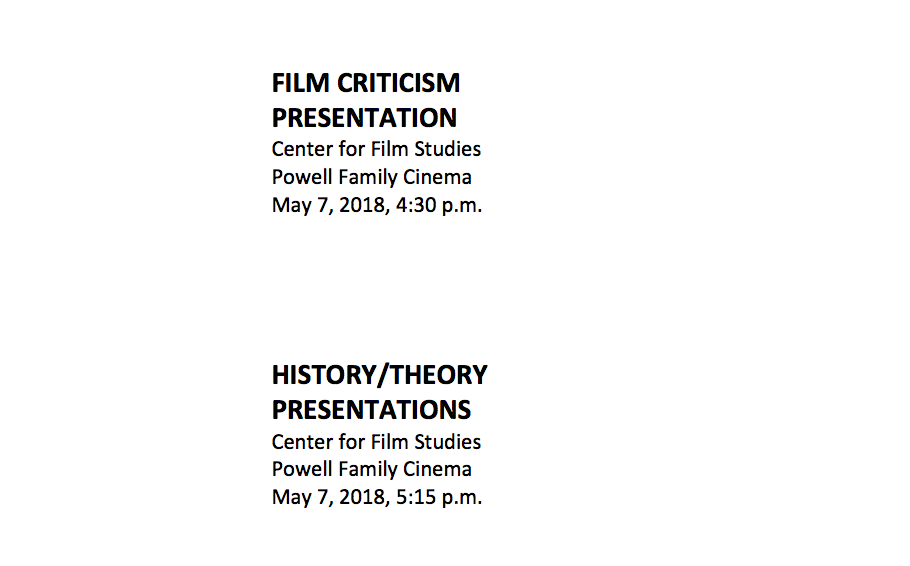 Monday saw our second round of thesis presentations– this time, the History/Theory and Criticism projects. The students and their work are featured below.
Criticism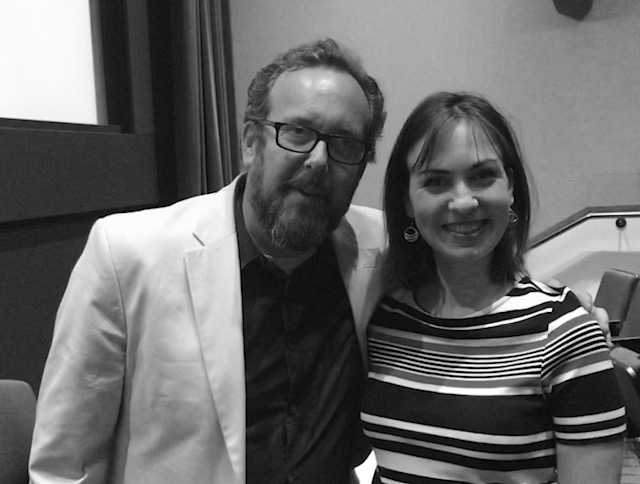 Left: Advisor A.O Scott
Claire Shaffer, Emotion Pictures: The Art and Evolution of Music Videos
We often take music videos for granted. Over their 40-year history, music videos have provided the TV background noise in our living rooms, the fun YouTube clip we casually share with a friend, the meme we scroll past on our phones. They've also been cultural touchstones, viral sensations and, at times, groundbreaking pieces of visual art that add to the legacies of pop stars and filmmakers alike. This thesis pays critical attention to those moments, analyzing what makes the music video a uniquely expressive art form and how it has altered the landscape of digital media throughout its existence.
History and Theory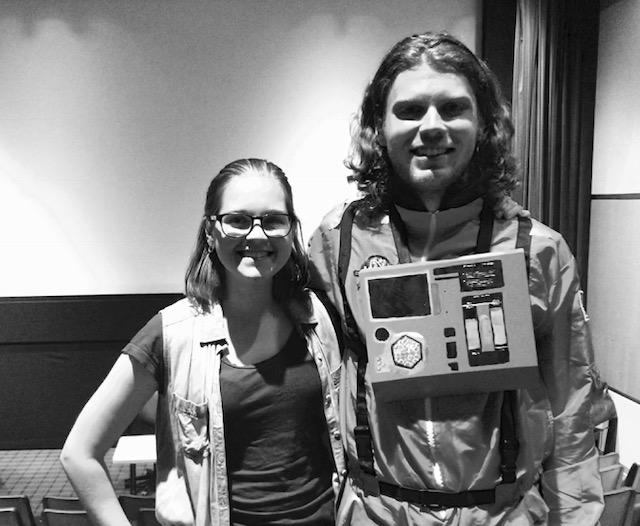 Left: Ari Polgar, Plot, Participation, and Playing Pretend: Narrative Pleasure in Single-Player Video Games
Long relegated to low-brow pop culture for teenagers, video games have emerged as the hot new area of media studies. With many styles and systems, games form a confusing group that is part technology and part toy. They are accepted for their fun but their power to connect with audiences and tell compelling tales is widely ignored. In this thesis, I argue for the merit of games as a storytelling medium, highlighting the ways in which interactivity supports plot while looking toward their future as an integrated narrative form, one that uses play and imagination to craft immersive stories.
Right: Graham Brown, Beyond the Infinite: A Genre Study of the Hypothetical Space Film
Since the dawn of cinema, outer space has both fascinated and challenged filmmakers. Though space has been a subject of film since A Trip to the Moon (1902), concerns of accuracy and realism didn't enter popular cinema until Destination Moon (1950). This film laid the foundations for a genre I call the Hypothetical Space Film, a tradition fueled by a desire to distinguish itself from mainstream science fiction. In this thesis, I trace the development of the Hypothetical Space Film by analyzing the genre's conventions and elements that filmmakers have interacted with for the last 68 years.
Not pictured: Paul Partridge, Did He Do It?: Judging the Suspect- Protagonist in True Crime Documentaries
The recent mainstream appeal of series such as Making a Murderer and The Jinx has cemented the place of true crime documentaries as a popular genre in our cultural landscape. Examining earlier works crucial to its formation reveals the common characteristic of creating a participative role for the viewer, who is asked to determine the guilt of the crime suspect around whom the narrative is centered. This thesis traces the history of how the true crime documentary came to be recognized as a genre, offers an overview of its main techniques and their evolution into long- form storytelling, and explores where the genre is headed now.
Congratulations to the thesis writers! Presentations conclude this Friday and Saturday with the digital and 16mm film screenings.